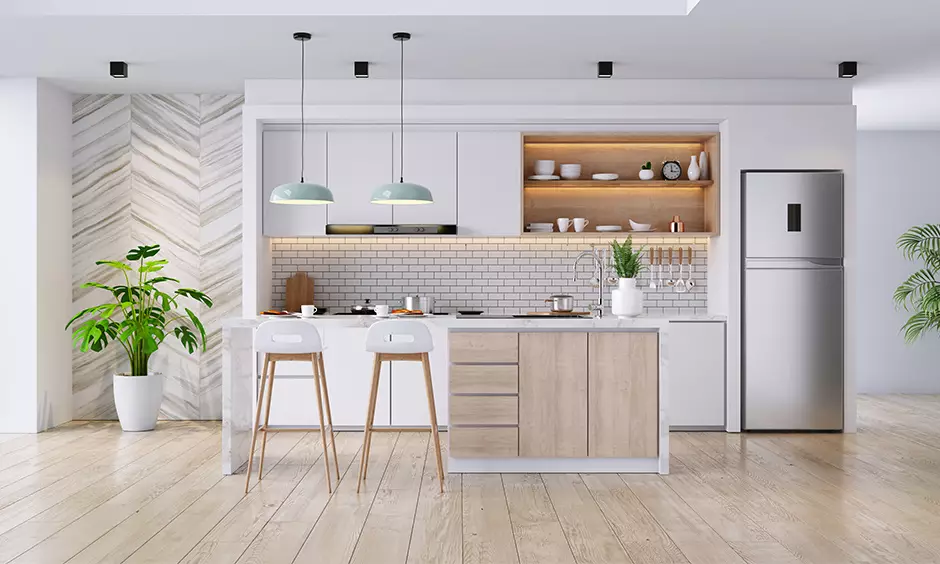 5 Secrets to Elevate Your Kitchen Designs!
The kitchen is one of the essential rooms in our house. After a tiring day at work, you need a kitchen that is not dull and gives a great vibe when you enter it. An excellent kitchen design will elevate your mood and give your kitchen a perfect look, but it will also help save up space and keep your kitchen clean!
If you are confused about designing options and need help redesigning your kitchen, you can consult Renovco kitchen renovation. They will help you pick the ideal design for your kitchen and make sure you enjoy a truly luxurious kitchen within your budget. 
Tips to elevate your kitchen designs. 
Keep minimum open shelves. 
If you want a clean look for your kitchen, ensure your open shelves are minimum. While open shelves make things accessible, it also increases your workload. You will have to clean the open shelves every few days to keep the dust away. Therefore, you can reduce the cleaning hurdle by opting for closed shelves. Additionally, it will also give your kitchen a clean look. 
Keep the garbage bin below the sink. 
If you have been keeping your garbage bin open in your kitchen anywhere, let us give you a tip. Your garbage bin belongs below the sink. You can place a bin holder on the shelves of your sink so that whenever you are cutting vegetables or need to throw something, you can directly throw it in the bin. Also, make sure you have an extra bin placed on the shelf. 
Opt for optimum lighting for your kitchen. 
To add a sparkling look to your kitchen, you can opt for optimum lighting as it will keep your kitchen cleaner because of higher visibility. Task lighting can be your best help as it focuses on your work area in the kitchen. You can find task lighting in your nearby light shop. 
Pick glossy finish laminate. 
You can opt for high gloss or acrylic laminates for your kitchen shelves as they give your kitchen a sparkling look and are easier to clean than matt finishes. A glossy finish is perfect for people who like their kitchen clean and glossy all the time. 
Keep decorative lights or items away from the cooking area. 
A chandelier or a hanging light in the kitchen gives your kitchen a perfect finish. However, an ideal kitchen look tip is to keep these decorative lights and items away from the main cooking area. Instead, you can hang them over your dining area.