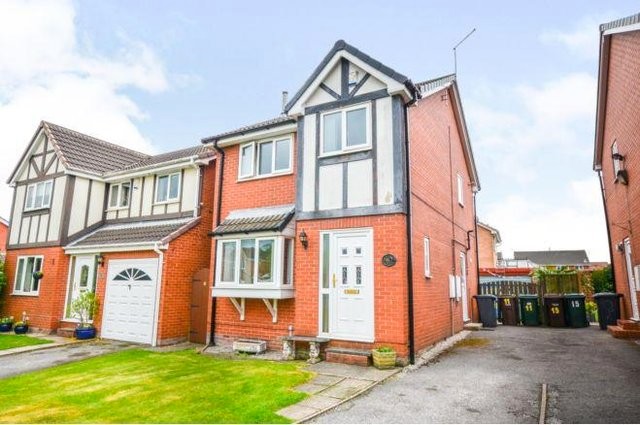 Cheapest Places To Buy Property in Sheffield
Moving into a new property and environment can be both exciting and scary because you often don't know what exactly you're getting into. The entire process of looking for a house that suits the majority of your needs while also fitting your budget can be quite strenuous. That is why we seek to provide you with the necessary information you need about places where you might be looking to get some property.
One place that has caught the attention of many house-movers is Sheffield. This is a lovely city that has a lot to offer with some amazing surrounding areas and suburbs that you should be looking into if you want to get a new property. This is a guide on some of the cheapest places where you can get great properties in Sheffield.
St. Paul's (Average property price of £151,988)
If you want to live in a place that is in the thick of all the action in Sheffield, then St. Paul's is the perfect place to go. It has recently undergone some serious renovations, and there is now a wide range of luxury apartments available that you can choose from. The area is in a great central location which provides its residents with easy access to offices, restaurants, bars, and many transportation options. It is a hub of the city center and you should expect to see a lot of apartments and flats in this area.
Walkley (Average property price of £168,848)
This is another great upcoming area in the city of Sheffield, and it is a pretty popular choice among students. Walkley has many great properties available from beautiful new apartments to Victorian terraced houses. The residents in this area are also provided with great amenities as well as some fun activities to enjoy. There is an outstanding choice of schools in Walkley and that is one of the reasons it attracts so many families.
East Sheffield (Average property price of £110,000)
The eastern area of Sheffield is the cheapest region in the whole city. It includes several suburbs and villages including Attercliffe, Arbourthorne, Brightside, Darnall, Burngreave, Parson Cross, and Manor Park. The properties here are quite cheap, and there are some great new local authority estates in Eastern Sheffield as well.
Hillsborough (Average property price of £161,390)
Hillsborough is another pretty popular area in Sheffield, and it is a region full of great character. Hillsborough Park is a great attraction to the people who live in the area, and there are some beautiful green spaces in this suburb. There are also some historic buildings, some sports facilities, as well as a lake. With all these great facilities and homes in Hillsborough, there is a lot to gain from buying a property quickly here.
Crookes (Average property price of £178,922)
Crookes is one of the most vibrant areas in Sheffield, and it is situated on the western side of the city center. It is quite popular with students, and it has a buzzing feeling around it. There are several bars, shops, and clubs in the area to cater to the entertainment needs of the residents. The residents are also well served with great local amenities that make Crookes a great place to live in. There are several great local parks as well, and the prices of properties here are relatively low when compared with the city average, if you want to buy property quickly