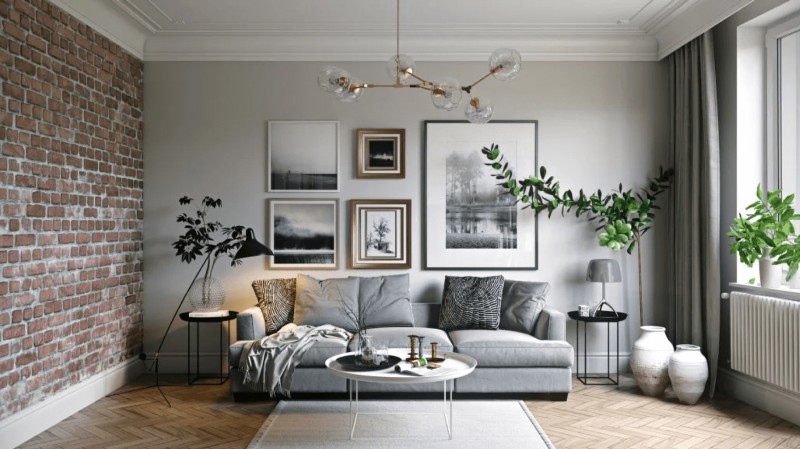 Top recommendations to get to work with interior decoration
Are you an organized person who likes to draw? Do you have good logical thinking and have you always shown a certain interest in architecture, landscaping, color combinations and lighting? If it is what really you are interested in, it is important to know what an interior designer does, what accessories in interior design are and how it is possible to stand out in an extremely competitive market like this.
Follow the main market trends
Do you really know what interior decoration is? Besides higher education, it is also essential to follow the trends that arise in your area of ​​expertise. After all, this profession requires continuous study, mainly because it is so related to people's daily lives and the styles that dialogue with this reality. A good tip is to stay on top of digital and traditional marketing trends. In this way, your work has visibility and not only attracts more clients, but also strengthens itself in the market in terms of experience, quality and image consolidation.
Specialize in a specific decor style
The previous tips really work to make you stand out in the market. However, what will contribute to the establishment of your professional presence is specialization. Interior decoration must also consider the taste of the owner of the place. So, to find out what your style is and be able to deliver the best services, collect visual references and value what you most like to highlight comfortable environments, spaces with just the right amount of elegance, decorations with a touch of glamour, and projects that value practicality.
Have a good referral strategy
Without a clear referral strategy, it may take you much longer to conquer your space in the interior decoration market. To do that, start by thinking about how your clients can promote your work — with good old-fashioned word-of-mouth marketing. To reinforce these indications it is worth counting on suppliers and even furniture stores or other products aimed at construction and renovation. These are great places to promote your work and ensure good referrals.
Build a winning portfolio
To ensure your placement on the market and get an interesting portfolio of clients, it is also important to produce a nice portfolio that shows the best of your projects. A very pertinent idea is to bet on the online curriculum since everyone is on the internet. In fact, to combine the useful with the pleasant, you can even build your virtual portfolio.
Take constant updating courses
Did you follow all the tips and think you are ready to start working as an interior designer? As with most high-paying professions, a good professional should never stop in time. To be a good interior designer, you need to update yourself, with courses, participation in events, and lectures, besides a lot of research and reading. Make your practical knowledge robust with Foyr Neo 3D interior design tool. Interior decoration is a fantastic area, which gives professionals the pleasure of working with what they really like. A good dose of creativity and a lot of dedication make each result delivered a huge achievement.